First of all, let me state that I love this show. But I did not exactly watch it by myself. No. I watched it with my almost-entire family. Lets begin with their point of view`s of the show before I give mine, shall we?

From my grandma`s point of view :

I don`t like this guy. He acts like an evil psycho. And he has no class. *Turns to my mother and says* remember the Sherlock Holmes during MY time? SO much class! With is smoking pipe and hat and coat! *Walks away tutting.*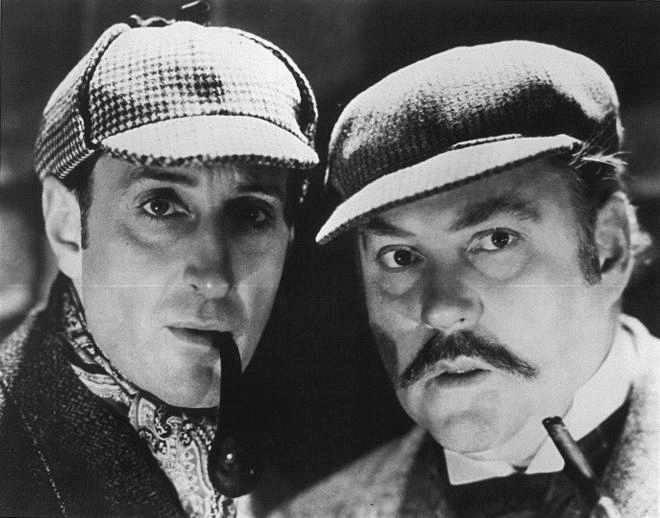 From Nar`s point of view :
*
Glances at the show(episode 1 Season 1)
* This show is gay. There`s not enough hot chicks. I`m not watching two gay dudes in London solve gay crimes. Gay gay gay gay good day. *
Heads up to his room
*
From my youngest bro`s point of view(he`s 10) :

*Is drawing in his book. Then looks up at me and asks*
From my mothers point of view :

*keeps using her laptop while watching the show. Then looks up and says* So, what`s going on? Has Sherlock said `It`s elementary, my dear Watson.` yet?
From my dads point of view :
They are solving crimes while all of you sit around WATCHING them solve crimes. Go outside and solve crimes of your own, for goodness sake Your bottom`s gonna grow large with you staring at the screen all day!
Shoo!
(ME : It`s the night. The night equals TV.) *
He walks away complaining about modern-day children.
*
~I spend so much of time and effort downloading the entire series to watch in peace, then they go and spoil it for me! I, for one, enjoy a good detective show that makes me think! Sheesh! This is exactly why one should not watch awesome programs with their family.
I wanted to watch it on a big screen(house TV, not laptop) for the effects. Not again. NOT AGAIN.
(Waits eagerly for Season 3 to be released. Anyone knows when?)